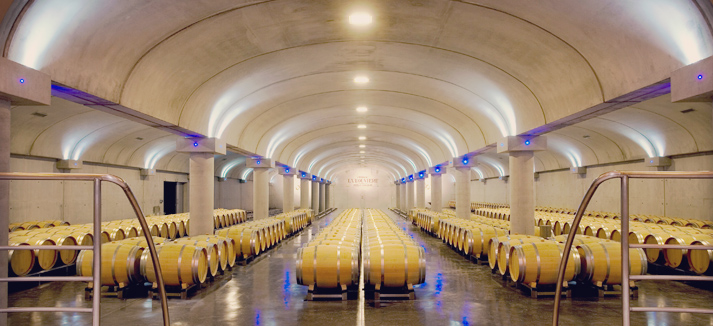 Comprehensive insurance
Comprehensive insurance for wine estates is used to cover professional risks, and is aimed at wine-growers that fall under the agricultural profits category as defined in Art. 63 of the general tax code (individual activity or as part of a company).
It generally covers:
Liabilities
Professional buildings and their content
The profit and loss account
Legal protection
Choice of guarantees
All operating good (buildings, movable goods including assets) are covered in the event of a fire, loss of or damage to liquids, natural disasters, storms, hail, snow, avalanche or building owner civil liability.
We cover all loss of and damage to wine contained in guaranteed storage containers, including theft, attempted theft or vandalism.
Any damage to the vats or casks containing the wine will also be covered, as well as any bottle breakage.
Guarantee
Operating loss following a fire and associated risks
Electrical damage
Theft, broken glass, vandalism
Wine theft
Machine breakage and loss of content
Full replacement value
Outdoor fittings
Professional legal protection
Assistance – appraiser fees
Transported professional goods
Professional liabilities
The guarantee covers general liabilities attributed to wine-growing activities. It includes the civil liability guarantee pertaining to the protection of the environment.
We are able to guarantee any damage resulting from the export of wines, alcohols or Champagne to the USA and Canada.
The corporate office civil liability guarantee covers all the financial consequences pertaining to personal liability incurred by those who manage crops, caused by managerial errors, non-compliance with statutes or infringement of laws or regulations.